Welcome to this October newsletter from the Customer Union for Ethical Banking, the independent union for customers of The Co-operative Bank.
This month, we take a look at the bank's new ethical ads. Plus, the Save Our Bank Gathering is on its way, and we'll be speaking at Ethical Consumer Week.
 
---
Bank launches new ethics TV ads
This month saw the Co-op Bank launch a new advertising campaign focusing on its ethical position and calling on people to switch. The TV ad made its debut on Tuesday last week, during the break in Coronation Street.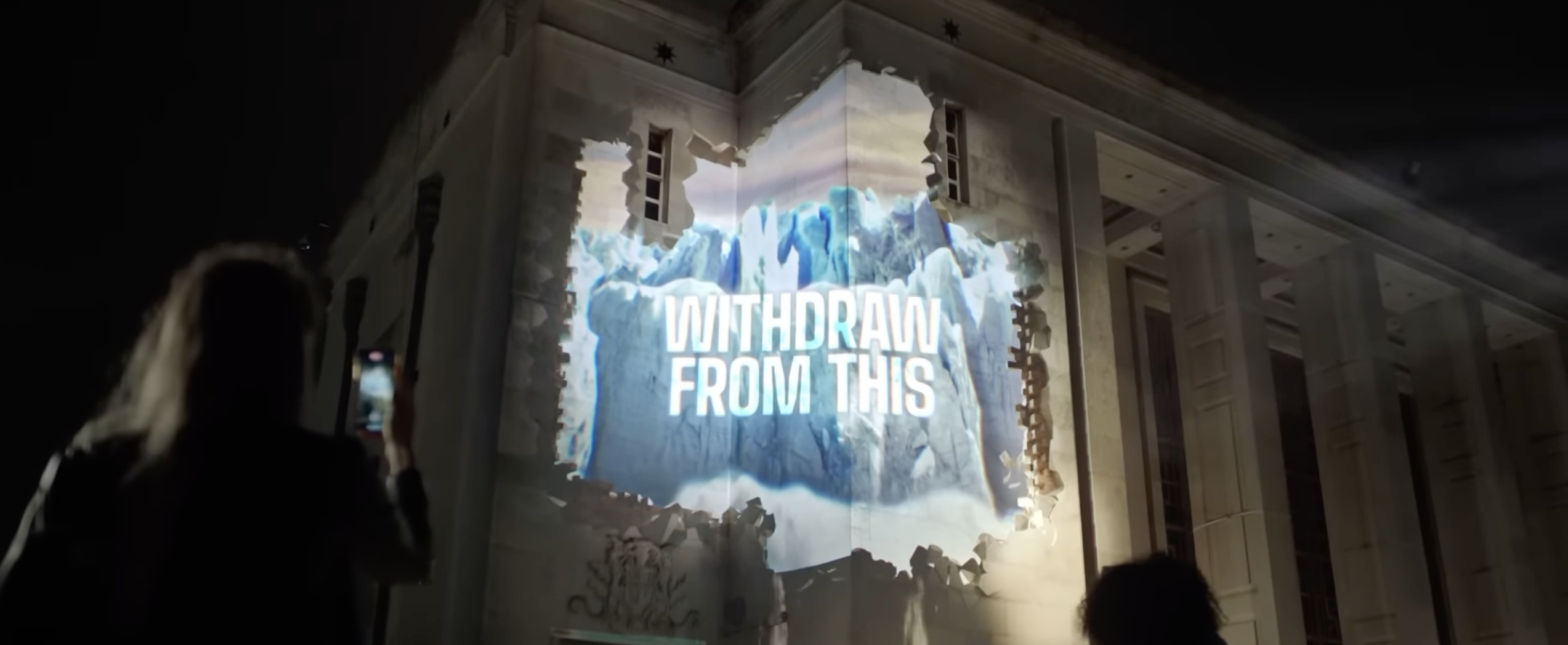 The ad asks: "Do you know where your bank invests your money? It could be logging in the amazon, or coal fired power stations. It's time to withdraw from this, and join a bank that hasn't financed fossil fuel production for over 20 years."
The bank's Chief Executive, Nick Slape, called it "one of the biggest, boldest, most disruptive brand campaigns in our history – presenting The Co-operative Bank as 'The Bank you can hold to account'." You can watch it here.
It's great to see the bank being bold and emphasising its genuine leadership on climate change in this way. And for those of us who remember the bank's 2014 ads, in which a man got the words "Ethics & Values" tattooed on his back (but it was not a real tattoo), it's a relief that this is clearly a better ad.
One question we have is whether the focus on coal power stations is the right one, given that no major British bank now finances new coal-fired power stations directly. It is true that most banks (with the honourable exception of Lloyds), still allow themselves to finance some of the companies that build these monstrosities, which amounts to much the same thing. But the bank has a much stronger point of difference when it comes to its refusal to finance oil and gas projects, in which most major banks remain up to their necks.
For those interested in checking how the big banks fare on coal, oil and gas, see Reclaim Finance's Coal Policy Tool here and the Oil and Gas version here. You can also let us know your thoughts on the bank's ad by replying to this email, or let the bank know on Facebook here. And feel free to take to Twitter to share our view, here.
 
---
The Co-op Bank's answers to your questions … are coming, we think
As reported last time, we met with the bank at the start of September to discuss the bank's work on values and ethics and your questions. We had a productive call with the bank, but we're still waiting on answers to most of the questions raised. (We may have overwhelmed them slightly with the number of questions…). We will have more on the bank's responses to your questions soon.
 
---
Save the Dates: Our Gathering and Ethical Consumer Week
The Save Our Bank Gathering is our annual event for members and supporters to get together, reflect on the year gone by and the year ahead, and to put your questions to representatives of the Co-op Bank directly. We've set the date for Saturday 26th November in the afternoon, so mark your diaries! More information will be coming soon - and you can register here.

And before then, we'll be joining Ethical Consumer Week which runs from Monday 31st October to Friday 4th November. The session we're planning to run will be called "Using customer unions to make businesses ethical", and is scheduled for Thursday 3rd November from 12 noon - 1pm. In it we'll discuss how the Customer Union for Ethical Banking model might work to help build more ethical practices in other businesses. Check the Ethical Consumer Week website for details on how to attend.
---
With best wishes,
The Save Our Bank team
---
Have you joined the Customer Union yet? It costs £15 a year to be a member of the first ever customer union co-operative, and help us ensure the Co-op Bank sticks to its principles. It only takes a few moments to sign up here.