Welcome to this newsletter from the Customer Union for Ethical Banking, the independent union for customers of The Co-operative Bank.
This month (we also sent a short email earlier in June) we bring you our view on the bank's new Ethical Policy, which makes several good steps forward on areas like climate change and external assurance. And we report on the bank's surprising move to challenge the Financial Ombudsman over its ruling on a complaint by a 'mortgage prisoner' . Coming just days after the launch of the new policy, this seemed to self-sabotage what could have been a week of good news for the bank.
---
New Ethical Policy strengthens the bank's ethical stance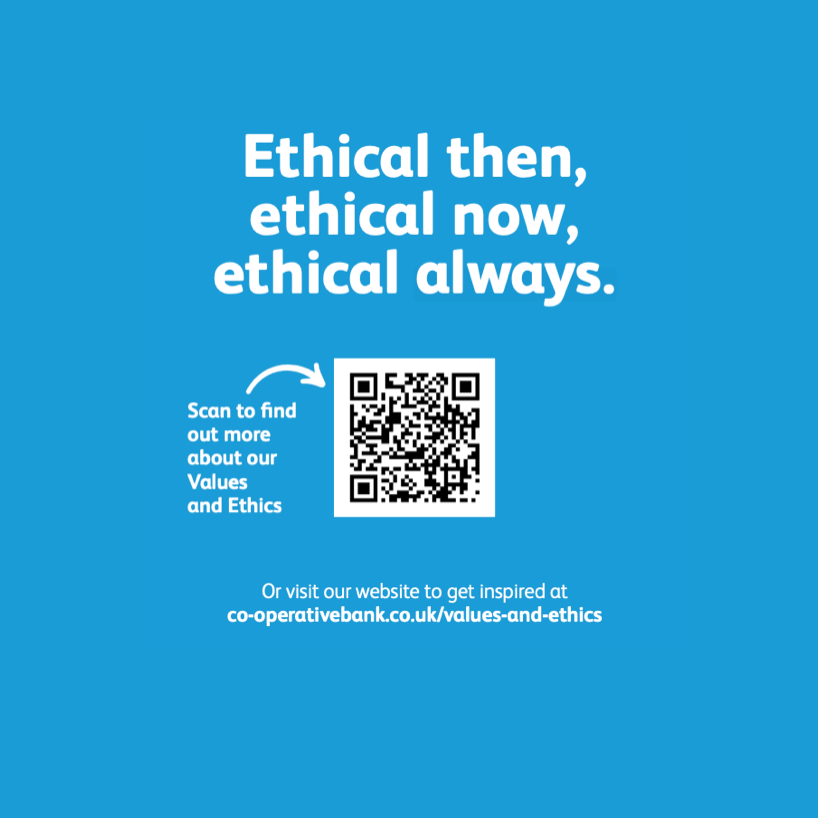 The Co-op Bank's Ethical Policy is 30 years old this year, and this month the bank gave the policy its sixth refresh. The new policy is years in the planning, having been delayed a couple of years by the Covid pandemic, and followed a survey of customers' views (the Customer Union was also asked to input both before and after the survey). And it's a great outcome, not only preserving the bank's ethics, but making the most significant policy steps forward that we have seen since the days when the bank was part of the Co-op Group.
The new policy is built around three pillars: Planet, People and Community, and under each heading there is a set of exclusion criteria ('what we stand against and won't do") and a set of positive commitments ("what we will do and campaign for"). Let's take a look at what's new in each area.
Planet:
On climate change, the bank has extended its long-standing policy not to finance the extraction and production of fossil fuels, to also exclude finance for fossil-fired power stations as well as infrastructure like oil and gas pipelines.
The new policy also talks more about the destruction of ecosystems, recognizing that the planet faces a climate and ecological emergency, not just a climate crisis. There's a new policy to avoid finance for businesses that degrade critical stores of "irrecoverable carbon", which seems particularly urgent in the wake of Greenpeace's investigation into widespread burning of the UK's peatlands, for example.
There's also a new ban on financing deep-sea mining, an experimental and destructive method of mining which threatens a part of the world we know very little about, the ocean floor.
There are also commitments to campaign on biodiversity and for the protection and restoration of ecosystems, and to set a target to reduce financed emissions to zero, in line with the rest of the banking sector – something we've called for.
Finally, the bank's policy on animal welfare adds involvement in "speciality/exotic leather" [sic – we thought the word was "specialty"?] to its exclusion list, alongside its existing policies against animal testing of cosmetic or household products and ingredients, intensive farming, blood sports and the fur trade.
People:
On human rights, the bank has updated the policy with a clear commitment to respect human rights in all its business activities, in line with UN standards, and to ensure it has appropriate processes in place to support this.
Aside from this, exclusions of companies involved in indiscriminate weapons, armaments for oppressive regimes, labour rights violations or impeding access to basic necessities remain in place.
The bank commits to campaign "on issues such as homelessness, economic abuse, poverty and inequality".
In a new statement, the bank highlights the "potential ethical issues" around of artificial intelligence, spyware and facial recognition "without appropriate governance and controls", although it does not set clear exclusion criteria around the issue (yet).
Community:
There are fewer new commitments in the community section, although important provisions against financing businesses with an irresponsible approach to payment of tax, and businesses in the payday loans sector, are kept.
The bank also commits to "being good digital citizens" including by taking action where social media platforms "fail to adequately protect users from false information or financial scams". This includes withdrawing advertising and lobbying for change.
And there's a commitment to support SMEs (small and medium-sized enterprises), including guidance to support them developing their own ethical and sustainable best practices.
Finally, after we campaigned for three years for the bank to return to independent assurance of its Ethical Policy, the new policy commits to having its reporting on Values and Ethics independently assured each year.
Overall, the bank has come a long way since its last Ethical Policy update in early 2015. Then our focus was on campaigning hard for none of the bank's existing policy statements to be scrapped. This was successful, but there was relatively little in the policy that was new. Seven years on, the bank is being much bolder. Combined with strong campaigns like the bank's support for the Climate and Ecology Bill, this Policy adds to a sense that the bank is once again behaving like a leading ethical business.
And wouldn't it have been nice to end on that positive note?
 
---
Bank takes legal action to stop "mortgage prisoners" investigation
Two days after the Ethical Policy launch, Bloomberg broke the news that the bank is challenging the Financial Ombudsman's remit to investigate the past mortgage payments of one of its customers under the scope of a parliamentary investigation into "mortgage prisoners".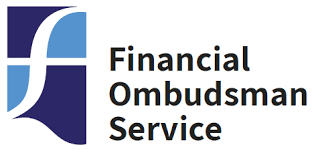 As we reported in our May newsletter, the issue concerns customers of a subsidiary of the bank called Mortgage Agency Services Number Five (MAS5), described as "mortgage prisoners" as their terms and conditions prevent them from switching to another provider.
The bank has been called upon by the all-party parliamentary group (APPG) on Mortgage Prisoners to take several steps which to us sound very reasonable and not all that costly. These include halting threats of repossession, cutting interest rates that have been hiked unfairly, and paying redress.
It's surprising that the bank has chosen to respond by attempting to shut down an investigation into one of these cases, rather than coming out with a positive response to the APPG that swiftly acts on its recommendations. The bank has sent us a short statement and emphasizes that the judicial review that the bank has called for is looking specifically at whether the complaint should have been considered, given the time barring rules that are in place.
The bank told us:
"By means of a judicial review, The Co-operative Bank is challenging an Ombudsman decision in relation to sub brand MAS5 on whether that decision is based on the correct interpretation of the FOS's jurisdiction. We consider that the Ombudsman's decision is inconsistent with the time-barring rules of the FCA Dispute Resolution (DISP) handbook and we are challenging the decision on that basis. The judicial review claim does not relate to the underlying merits of the complaint."
We'd love to hear your thoughts on the bank's new Ethical Policy and/or its response on mortgage prisoners – just hit "reply" to this email. And you can also contact the bank with praise, criticism or a bit of both, on its Facebook and Twitter channels.
---
With best wishes,
The Save Our Bank team
---
Have you joined the Customer Union yet? It costs £15 a year to be a member of the first ever customer union co-operative, and help us ensure the Co-op Bank sticks to its principles. It only takes a few moments to sign up here.