Dear member/supporter
Welcome to this August newsletter from the Customer Union for Ethical Banking, the independent union for customers of The Co-operative Bank.
---
Last month we bought you the first half of a two-part series on the Customer Union's second aim, to work for an eventual return of the Co-op Bank to co-operative ownership. We decided to hold off on sending you the second part of this series until next month, as otherwise we would have too much to cover.
---
The Save Our Bank Gathering 2020 – save the date!
Each year we arrange a Gathering to discuss the work of the Customer Union over the last 12 months and our strategy for the year ahead. This year's Gathering will be held on the afternoon of Saturday 21st November. Do put it in your diary and watch this space for more details. The meeting will held online via Zoom, with no in-person meeting this year for obvious reasons. While it will be a shame not to see you in person, we hope this helps more people to join.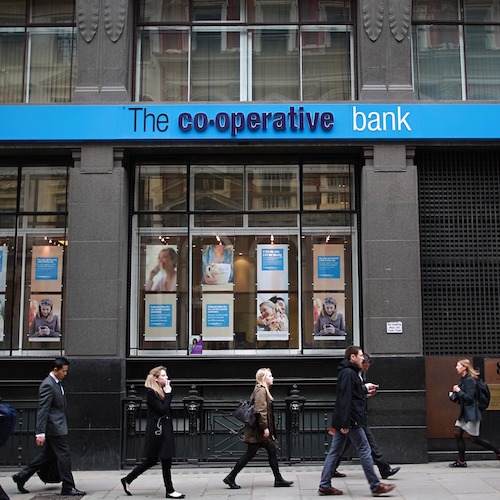 ---
Job losses and branch closures
This week the Co-op Bank announced it would be cutting 350 jobs and closing 18 of its 68 branches by the end of this year. This follows years of branch closures - the bank had 373 branches immediately after its merger with Britannia in 2009. In a news story in the FT (paywall), Rob MacGregor, national officer at Unite, said the trade union would try to work with the bank to "secure as many jobs as possible and avoid compulsory redundancies".
All banks are closing branches – the Coronavirus has further reduced branch visits and record-low interest rates are a challenge for the whole sector. TSB is set to close 82 branches this year, with Barclays and HSBC closing 59 and 28 branches respectively, according to a Which? report. We know these closures are an inconvenience for many of you. If your branch is affected, you should receive an announcement from the bank at least 12 weeks before closure and have the opportunity to send feedback to the bank. A list of branches being closed can be found here. You can read the bank's press release here.
---
Bank's half-year results: losses slightly up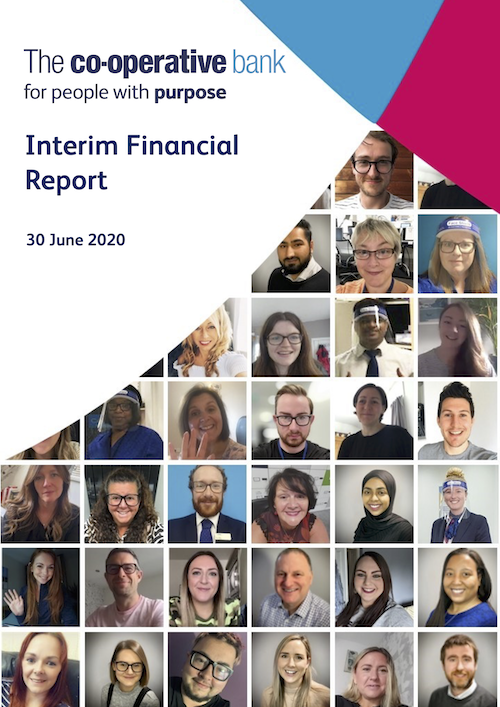 The Co-op Bank has reported its financial results for the first half of the year, reporting losses of £44.6 million, up from £38.5 million the same period last year. The bank characterised its performance as "resilient" and "on track in a challenging environment", and also points out it has grown its small business customer base, with a 16% share of the incentivised switching scheme and 6,000 business customers supported with the COVID-related Bounce Back loans and CBILS.
In a statement, the bank's Chief Executive Andrew Bester said, "Whilst we have reported an underlying loss in this period, as expected in our plan, our franchise continues to show resilience, with positive growth in balances and new customer numbers. … In addition, our distinct ethical brand is resonating with customers at a time when community and co-operation have rightly had renewed importance for many people."
The bank's announcement can be found on its website here.
The Interim report is on our website here.
---
New digital business banking services on the way
On a slightly more positive note, the Co-op Bank announced to business customers by email that improvements to its digital services are on the way. These include improvements to online banking, a new mobile app later in the year, and some 'essential maintenance'. The email can also be viewed online.
---
Meeting with the bank – send us your questions and comments
As part of our Recognition Agreement with the Co-op Bank, we hold quarterly meetings with representatives of the bank's Communications team (responsible for implementing the bank's Ethical Policy). Our next meeting is on Wednesday 9th September. 
Clearly branch closures and the bank's ongoing response to the Covid crisis will be on the agenda. Feel free to contact us with issues or questions you would like us to raise with the bank, by replying to this email.
---
Correction
We got our 'A' and 'B' shareholders mixed up in in last month's newsletter. In fact all shareholders are A shareholders, but those who have a shareholding of over 10 per cent are B shareholders. Thanks to the bank for pointing that out. We've updated our article here to reflect this.
With best wishes,
The Save Our Bank team
---
Have you joined the Customer Union yet? It costs £12 a year to be a member of the first ever customer union co-operative, and help us ensure the Co-op Bank sticks to its principles. It only takes a few moments to sign up here.