Every so often we invite members to let us know of any questions they'd like us to put to the bank, particularly (but not exclusively) on matters of ethical policy or its implementation. We put a batch of questions to the bank in our meeting with them in March 2021. They responded during the meeting and later in writing. Thank you to members for putting the questions and to the bank for the answers.
We've tried to group the questions loosely by topic - click on the headings below to jumpt to that section.
A number of members complained about service levels from the bank during the pandemic. While the Customer Union is mainly focused on issues related to the bank's ethics, we felt that finding the right balance between cost control and service level has ethical implications, not least during the pandemic.
Questions
---
Gender balance and diversity
A member questioned the gender balance and diversity on the bank's board following the appointment of two male directors.
The bank responds:
At a Bank-wide level we have a diverse workforce, relative to the UK adult population across gender, sexual orientation and ethnicity. In terms of the Board, of our eight non-executive directors, two are female. Of the three executive board members, one is female. Our commitment to HM Treasury's Women in Finance Charter is a demonstration of how we are committed to continually improve over gender diversity over time. 
---
Beyond Net Zero?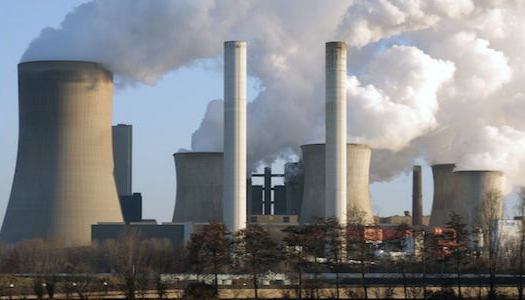 The bank claims to have been "beyond net zero since 2007". A member wrote saying: "This is a failure to understand the (granted, still being defined) definition of net zero carbon, and their reported emissions and carbon targets do not include their value chain.  As a bank, aligning investments to the SDGs as well as their ethical policy could be powerful, and help achieve a sustainable future. Please can you ask them when they plan to set a Scopes 1, 2 and 3 science-based target in line with less than 1.5 degrees warming?"
The bank responds:
Your member is correct that we don't currently report Scope 3 emissions - neither do other competitor banks. There is currently no agreed framework for Scope 3 reporting within the financial services industry. The Co-operative Bank is engaged in the industry-wide discussions on how a framework will be defined and implemented but until that is available, we have taken the decision to continue to report and offset Scope 1 and 2 emissions as we have done for many years. We are looking at our own business practices and third party relationships with a view to being in a position to include Scope 3 emissions in future reporting once an industry standard is agreed.
---
Phone delays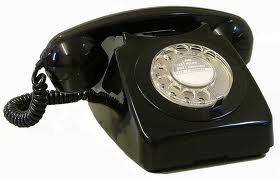 This is a recurring theme raised by many members.
One member mentioned needing to make several calls including some with waits of over 50 minutes - leading to a ten-day delay in setting up new signatories.
Another said that he has been told it's because of Covid, but complains it has been going on for years.
We asked the bank for a response:
It's been a challenging period for our SME banking team given high demand from customers and impact of the pandemic on colleague availability, We have recently made improvements to our SME telephony service with the recruitment of additional staff and our performance is considerably improved. We thank customers for their patience and understanding.
---
Business on-line banking issues
The Customer Union has many members that use the business banking service. We also use it. Recent changes to the on-line banking service have provoked a number of complaints, for example issues with the site timing out, complexity in signature authorisation, and problems with the layout. One member sent a list of 18 issues (thank you!).
Thanks to the bank for its detailed responses, which we will pass to the members.
The bank points out that the business banking service is undergoing a major review in the second part of 2021.
---
Cheques and paper statements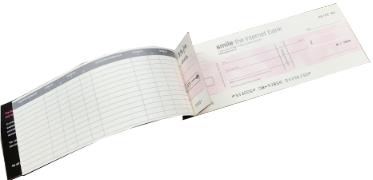 There is continuing nervousness among members about whether the bank is trying to move entirely on line.
During the 2020 Save Our Bank Gathering, Maria Caerns, Director of Current Accounts and Savings, said that there were no plans to stop paper statements.
We asked the bank for a further statement:
We are in the process of making changes to how we offer paperless statements to our retail customers. There isn't a change to SME customer paperless statement options currently but we will provide updates on this in the future.
Our comment: this does not quite address the point. Perhaps the bank misunderstood the question.
---
Loans
A member asked why the bank "has not been offering loans for the last couple of months?"
This question arose because earlier this year the bank was displaying a page saying it was not offering loans.
The bank responded:
We are not currently offering loans to new customers whilst we review our loans proposition. Once this review is complete we will provide an update on the outcome. 
Our comment: we note that the bank is again offering loans through its partnership with Freedom Finance. We're not sure what aspect of the proposition the bank needed to review but it's clearly fixed now.
---
Credit card interest
A member complained that on paying slightly less than the full balance on a credit card, interest was nevertheless charged on the full amount. This was also the subject of a formal complaint by the member to the bank. With the member's permission we put the bank directly in touch. The bank says that it correctly applied its policies in this case but also said:
We do make changes to our products and services based on customer feedback, and while ....[this] complaint was rejected and considered resolved on this occasion, all complaints data is used by the bank to look at areas we may be able to improve.
---
Power of attorney
A member asked whether the bank could "explore ways in which there could be some limited access to bank accounts by relatives or friends where an unprecedented situation (such as the pandemic or a car crash) has arisen to enable bills to be paid, services to be cancelled?"
The member pointed out that this is a particular concern during the pendemic.
The bank responded:
There are already ways customers can give third party access without needing a full Power of Attorney. 
We also did outbound campaigns to passbook only customers last year to ensure they had other ways to access their money/check if they wanted a current account etc. (other accounts had access via online/card etc.) We also updated processes, such as our Branch Cash withdrawal exception process so if a customer phones a Branch to request this service and is authenticated, a Notepad should be added to the account so that colleagues can refer to it for additional validation if a third party visits the branch.
---
HTML emails

A member asked why the bank sends emails in HTML with links to web pages and argued that this encourages 'phishing' (emails sent by fraudsters that pretend to be from the bank). "The Co-op Bank should be setting an example."
The bank responded:
We include the links to signpost customers, in a helpful way, to the relevant information on our website. Through our fraud awareness activity we also tell our customers that we would never direct them to a link that takes them to a page asking for their personal details and also advise that customers should never give their personal details when clicking on links. We also educate customers never to click on a link that takes them directly to a 'log in' page. This is something we will never do.
The Co-operative Bank and banking industry education advises customer to be vigilant to links within 'unsolicited' emails from unrecognised senders.  Our emails advise customers at the top that they can tell if an email from us is genuine by quoting the last 3 digits of their post code and by addressing them by their first name.
Our comment: the member is right that if no one ever put links in emails, then phishing would be mostly eliminated. We'd point out that being able to share URLs is one of the things that makes the world wide web such an amazing invention that has changed our lives. Without the web there'd be no phishing. We do also include links in emails that we send to members and supporters.