Welcome to this short November newsletter from the Customer Union for Ethical Banking, the independent union for customers of The Co-operative Bank.
In this newsletter, our Gathering is coming up! And an update on who made a bid for the bank and who didn't.
 
---
Register for our Gathering on Saturday 18th November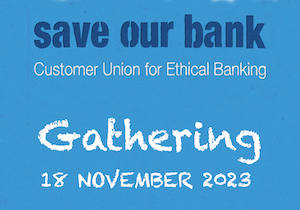 Our annual Gathering of members and supporters is coming up in just two weeks. It will take place remotely over Zoom, on Saturday 18th November from 2.00pm till 4.00pm.
For the first hour, we'll hear from the Co-operative Bank's Chief People and Sustainability Officer, Catherine Douglas, and other members of the team working on values & ethics, who will be able to give an update on the bank's progress. Then there will be plenty of time for them to answer your questions.
In the second hour, we'll discuss our plans for the Customer Union, including reflecting on our successful crowd-funder this year and how we are spending the funds we raised. This includes reporting on our ongoing research into setting up an ownership vehicle to buy a customer-owned share in the bank.
Register to attend via Zoom here.
---
Customer Union AGM
The Annual General Meeting of the Customer Union - open to all paid up members - will take place from 1pm on the same day, before the Gathering. If you are a member of the Customer Union you should have received notice - apologies for sending you two emails in quick succession. Further details of the AGM are here. Please register (button above) if you plan to attend the AGM.
(If you haven't received our AGM notice but you think that you should have done, please let us know - just reply to this email.)
 
---
Shawbrook bids to buy the bank, Aldermore doesn't
Last month we looked into reports that the Co-op Bank is up for sale again, with four different banks expected to make bids – Shawbrook, Aldermore, Paragon Banking Group and OSB Group.
Since then, Shawbrook has tabled an offer for the bank, but Aldermore did not, apparently as its CEO quit unexpectedly. This is welcome news, as our research raised quite a few question marks over Aldermore, and particularly its parent, FirstRand, one of South Africa's biggest banks and a financier of some dodgy projects.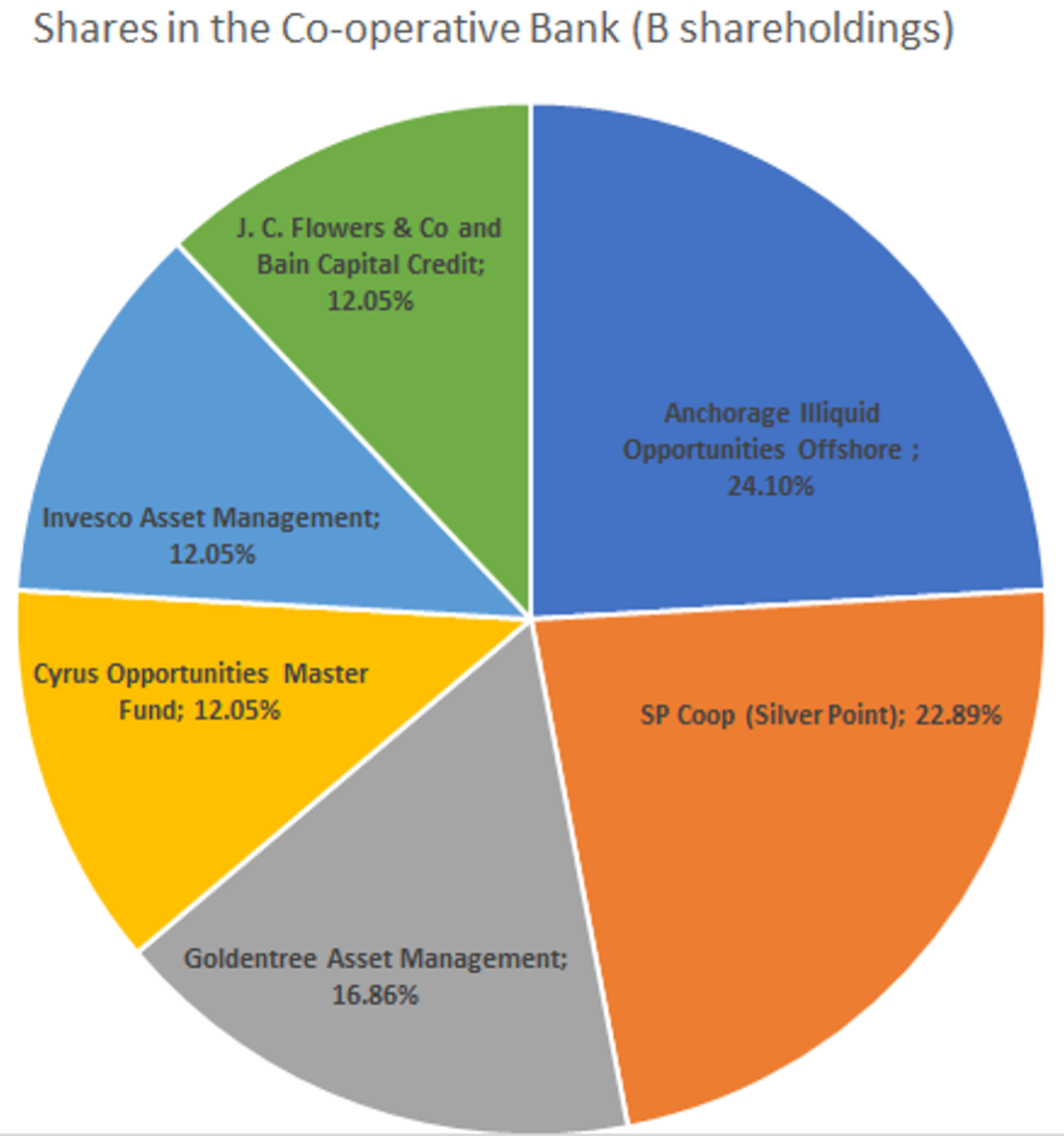 Paragon Banking Group and OSB Group have also not submitted bids, according to Sky News, while Shawbrook's offer "largely consists of Shawbrook shares" rather than cash, which might well not be attractive to the Co-op Bank's owners. Sky also quotes "City sources" as saying "a number of other parties remained interested in bidding". They do seem to have missed the owners' early October deadline for making an offer, however.
Overall, this mooted "sale process" does not seem to have generated a lot of serious interest in buying the bank, and a sale of the Co-op Bank once again appears less imminent. We'll keep watching this space, and making the case for a return for co-operative ownership, in whole or in part.
 
---
With best wishes,
Save Our Bank
---
Have you joined the Customer Union yet? It costs £15 a year to be a member of the first ever customer union co-operative, and help us ensure the Co-op Bank sticks to its principles. It only takes a few moments to sign up here.