This is a reminder from the Customer Union for Ethical Banking, the independent union for Co-operative Bank customers, about our upcoming annual gathering on 16 November.
---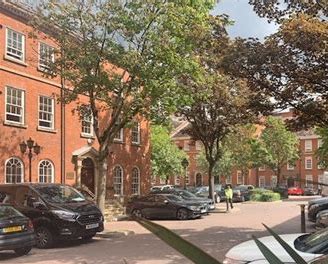 Annual Customer Union and Save Our Bank gathering
16 November 2019 12.30 - 4.15pm
On line by Zoom and in Manchester
Ziferblat HQ - The Loft
3 Oxford Court
Bishopsgate
Manchester
M2 3WQ
Please note the change of location
We're holding our annual Customer Union and Save Our Bank campaign gathering on 16 November.
As in previous years, this is a chance to meet up - in person or on-line - to hear about progress over the last year and think about next steps for the Customer Union and for the Co-operative Bank.
Come in person, or join by video or phone
We'd love to meet you in Manchester on the 16th. We'll provide sandwiches on arrival and refreshments during the afternoon.
Please note the change of location. The meeting will now be held at Ziferblat HQ in Oxford Court in central Manchester.
Manchester is a long way for many members and supporters, so it will also be possible to join by Zoom from your laptop, tablet or smartphone - or you'll be able to dial in. You can pop in and out as and when convenient for you. We are getting better at making this remote attendance work and we aim to improve on the visual and sound quality of previous years.
For people attending in person it would be great if you can make a small donation of £6 towards the cost of refreshments, but we know it can be expensive to travel so please don't feel obliged.
---
Agenda
12.30 – 1.00 Registration and Sandwiches/Coffee
1.00 - 2.15pm Part 1 Engaging with the bank
Introduction and the year's highlights for the Customer Union
Update from the Co-operative Bank: Engaging with the Customer Union; Values and Ethics report
External assurance and auditing – the way forward
Open discussion
2.15 - 3.00pm Part 2: The bank, its small business customers and ethics
A discussion about the relationship between the bank and its small business, charity and social enterprise customers
3.00 - 3.15pm Coffee break
3.15 - 4.00pm Part 3: Customer Union - next steps
Review of the Customer Union goals on ownership and engagement
4.00 - 4.15 pm Final reflections
 
---
Have you joined the Union yet? 
Last but not least, if you are not yet a member of the Customer Union, do consider joining. It costs just £12 per year, and it helps us fund our work to hold the bank to account and grow the world's only customer union co-operative.
With best wishes
The Save Our Bank team
 
---
Have you joined the Customer Union yet? It costs £12 a year to be a member of the first ever customer union co-operative, and help us ensure the Co-op Bank sticks to its principles. It only takes a few moments to sign up here.