Welcome to this September newsletter from the Customer Union for Ethical Banking, the independent union for Co-operative Bank customers.
 
We're an organisation dedicated to holding the Co-op Bank to account on ethics, and that means calling the bank out when it makes mistakes. It also means giving credit when it's due. This month we've got three positive stories about the bank.
 
The Co-op Bank has made a strong return to human rights campaigning with a new partnership with Amnesty; made the bold decision to support last week's Climate Strike; and, most significantly for us, made a commitment to resume independent assurance of its Ethical Policy implementation next year, in a direct response to concerns raised by Customer Union members and supporters.
 
---
Bank to resume independent Ethical Policy assurance after pressure from you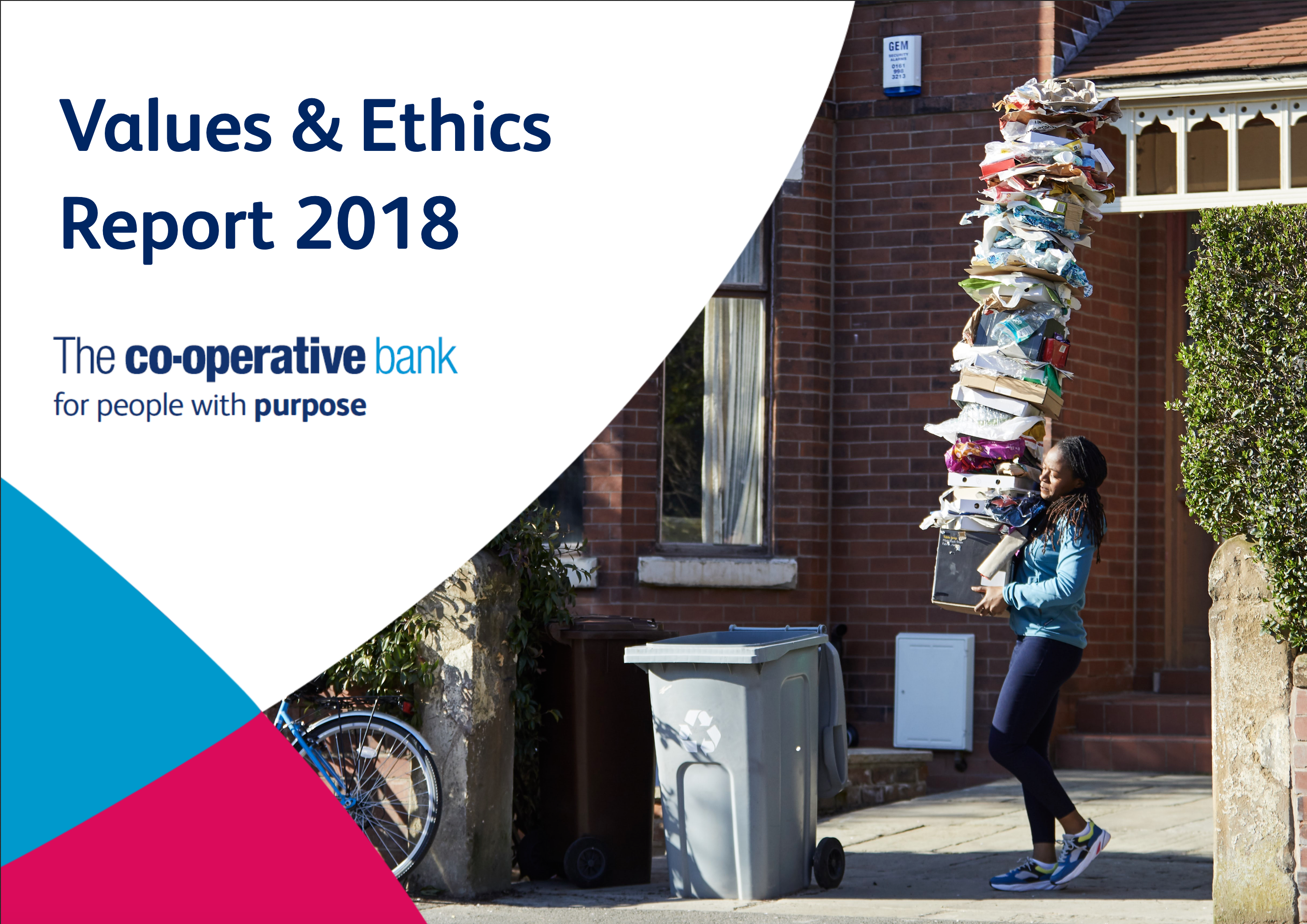 In last month's newsletter we raised the alarm that the Co-op Bank had not obtained external assurance of its 2018 Values & Ethics Report, including implementation of its customer-led Ethical Policy. We believe that external assurance is vital for ensuring trust that the bank is sticking to its ethics, particularly now that it is mostly owned by private equity funds. We contacted the bank to seek a clear commitment to reinstate auditing next year, and so did many of our members and supporters.
 
And, we're pleased to report, the bank has given us a clear commitment. The Co-op Bank said in a statement to us:
 
"We very much welcome the comments and feedback we received from customers and members of the Customer Union following the publication of our Values and Ethics Report for 2018.
 
Some customers and customer union members have expressed concern that the report was not externally audited this year. We would like to reassure customers that, while the report was not externally audited, it did receive a high degree of internal scrutiny to an exacting standard. We are committed to ensuring that next year's report is subject to independent specialist third party audit. We'll discuss our plans for the report with the Customer Union. We are pleased that our Values and Ethics report is something that our customers both value and enjoy and we want to ensure this continues."
 
We congratulate the bank on its unambiguous and rapid response to the concerns we and supporters raised. We think this is an example of the value of an independent Customer Union and we look forward to discussing how the bank can take this forward soon.
 
Many thanks to everyone who got in touch with the bank and with us on this issue.
---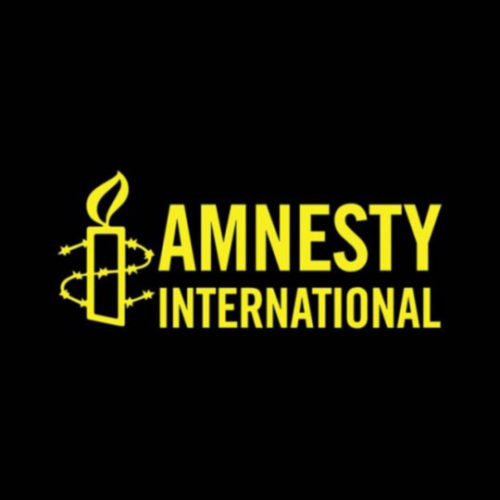 New partnership with Amnesty to train human rights activists
 
The Co-op Bank this month launched a new partnership with Amnesty International UK to support the launch of "Rise Up", an in-depth training programme for young human rights defenders in the UK.
 
Human rights are not guaranteed - they are under attack around the world, including in the UK, where national newspapers have spread hatred against migrants and other marginalised groups, human rights legislation is continually threatened with repeal, and arms companies manufacturing weapons used in civilian air strikes still count on government support.
 
The Co-op Bank has a strong ethical policy position on human rights which includes refusing to finance organisations that advocate discrimination, businesses that fail to uphold human rights or companies that sell arms to oppressive regimes. This is one of the reasons this partnership with Amnesty works, and why it is the kind of initiative you simply wouldn't see from other high street banks. We wish the first years' participants in the training programme success.
 
---
Bank supports Climate Strike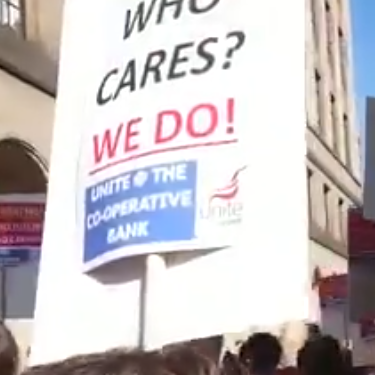 Friday 20th September saw the biggest environmental protest the UK has ever seen(according to the organisers), as hundreds of thousands took to the streets for the youth-led Global Climate Strike. The Co-op Bank announced it was supporting the strike by giving staff time off to join in, as well as raising money to support Friends of the Earth in their campaign for climate action. They also shared their participation in the march on Twitter.
 
The bank publicised its support with ads on Facebook - including one from Unite bearing the slogan, "we're calling for an end to the age of fossil fuels". We're hoping this campaign doesn't end here.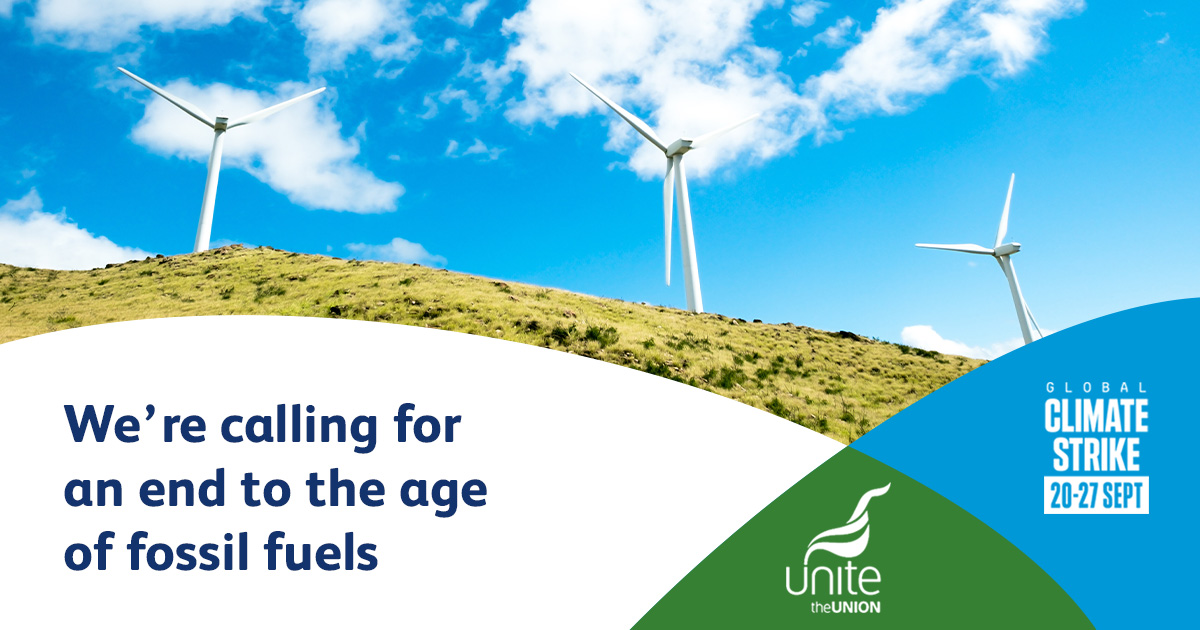 Both these developments give us hope that the Co-op Bank is finding its way back to the unique, radical campaigning that it was known for in the years before it was sold off from the Co-operative Group.
 
---
Save the date
 
The annual gathering of the Customer Union for Ethical Banking (and Save Our Bank campaign) will take place, as usual in Manchester in November:
 
Lunch/afternoon 16 November 2019
Manchester and from anywhere by Zoom
 
Manchester venue to be confirmed. We'll make it possible for people to attend all or part of the meeting by Zoom – easy to use from a iPhone/Android smartphone, tablet or pc/Mac – with or without video.
 
---
Contact the bank!
 
We often call on members and supporters to contact the bank when we see it doing something we disagree with. But it's equally important to recognise a job well done.
 
So if you appreciate the bank's commitment to return to ethical auditing, its new human rights initiative or its support for the climate strike, we would encourage you to give them some love with a 'like' or a comment on their Facebook page or via Twitter, or by contacting them directly. Not just because it's a nice thing to do, but because it helps positively reinforce somtimes difficult decisions to support controversial causes.
 
---
Have you joined the Union yet? 
Last but not least, if you are not yet a member of the Customer Union, do consider joining. It costs just £12 per year, and it helps us fund our work to hold the bank to account and grow the world's only customer union co-operative.
With best wishes
The Save Our Bank team
---
Have you joined the Customer Union yet? It costs £12 a year to be a member of the first ever customer union co-operative, and help us ensure the Co-op Bank sticks to its principles. It only takes a few moments to sign up here.