What next for the Customer Union and Save Our Bank?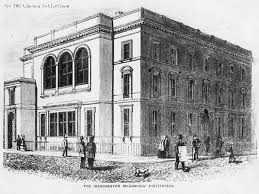 We are holding the second annual Gathering of the Save Our Bank campaign in Manchester on Saturday, 18th November. Come along and join the discussion about how customers of the Co-operative Bank can get organised to defend ethics and promote cooperative ownership.
Members and supporters can attend in person or online using Zoom: tickets for either option are available here.
We ask for a £10 contribution to cover the cost of lunch, for those who attend in person.
How to attend on-line
You can join the meeting remotely by Internet or telephone. Full details here.
Join on-line now
Line opens 11.30am Saturday 18 November.
Join from PC, Mac, Linux, iOS or Android.
Agenda
Annual Gathering and GM 18 November 2017, Mechanics Institute, Manchester M1 6DD
11.30am Arrival, registration and coffee
11.50 General Meeting of the Customer Union for Ethical Banking co-operative 
Report from the board - Reflections on the online vote, how this meeting fits with this afternoon's wider gathering (20 mins SF)
Accounts - how to fund the Union in the future? (20 mins RH)
Election of new board - should we elect here or later by electronic voting? (20 mins SF)
Engagement with members and increasing the membership - discussion item.(20 mins RB)
This meeting is for members of the Customer Union only - you can join here.
Accounts for year ended March 2017 available here
1.10pm - LUNCH
Annual Gathering of CUEB members and Save Our Bank supporters
2.00    Where are we now?
What happened with the online Customer Union vote? (Chair SF 10 mins)
Where is the Co-op Bank now? - a privately-owned retail bank with residual charity customers and a best-in-class ethical policy? With a representative from the Bank (TBC) and from Amnesty (TBC). (Chair RH 30     mins)
The rise of ethical alternatives?  - Triodos, Monzo etc (Chair RB 30mins)
3.10    Coffee
3.30    Options for CUEB - the Future
3.30    Part 1 "Blue Sky" Thinking (participatory session)
Dissolve the Union - the Co-op Bank is saved!  Or possibly just change the name?
Widening out the campaign to one for ethical banking generally and welcoming other bank account holders?
Working to solve the Co-op Bank ownership thing - a long term plan?
4.00    Part 2 Getting closer to the Co-op Bank?
4.00    Formalising Engagement with the Co-op Bank?
How does this work elsewhere? What can we learn from Supporters Direct (TBC) and labour unions such as Unite (TBC)?
4.30    Does CUEB want a more formal arrangement?  What are the potential benefits and threats?
4.50    Final Reflections - how is our engagement with members working?
5.00pm     Session ends